How It Works
Your brand. Your customers. Your online auction solution. Powered by Auction Mobility.
Auction Software
Stay ahead of the competition with custom-built iPhone and Android apps that are branded to your business. Auction Mobility's bidding technology showcases your company and catalogs, creating the ultimate brand experience from mobile, to web, to in-store.
Read this whitepaper to understand why the new demographic will only participate in an auction if it is offered online. 
Did you know
Auction houses with mobile apps see boosts in customer engagement – our auction software yields an average revenue increase of 22% for users in their first 90 days live.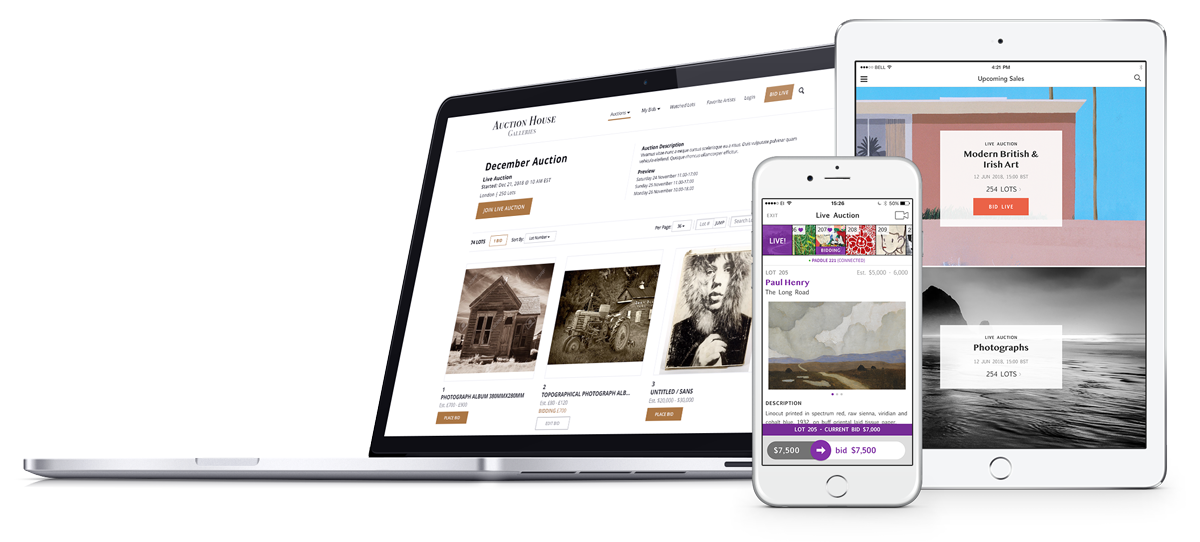 Website Design
WordPress powers nearly one-third of the world's websites, from small personal blogs to the complex sites of major corporations. Auction Mobility will create a customized WordPress website, designed around your brand and industry, so you can leverage it's unique features and plugin options along-side your auction software.
Did you know
Having a website integrated with your branded bidding platform will keep clients on your site longer.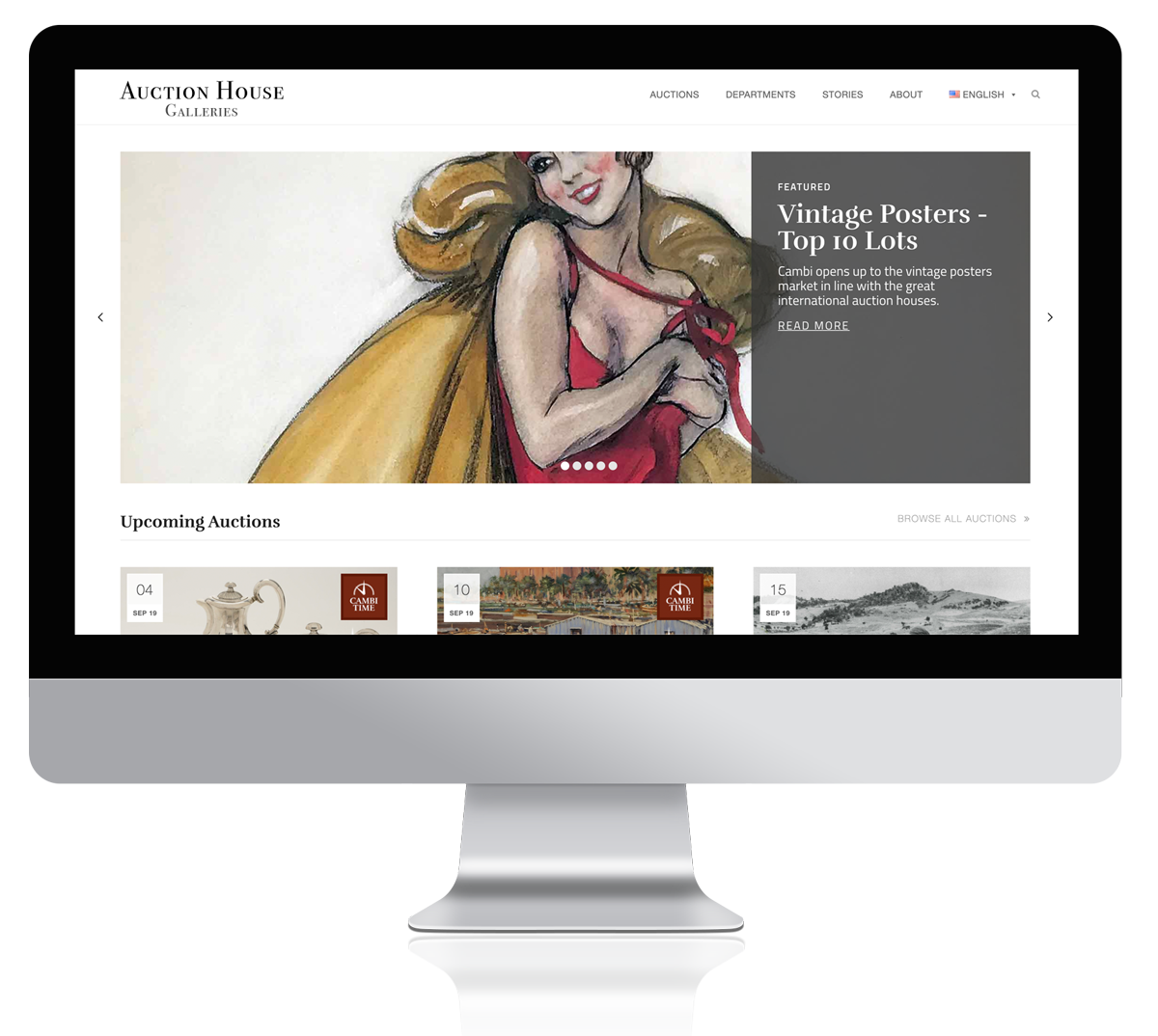 eCommerce Solutions
An eCommerce website is a website that allows your business to sell products and services to its online audience. These days, an increasing number of consumers prefer to make most of their purchases online, and in such a scenario, having an eCommerce website for your business is essential.
Boost your SEO, reach, and client engagement with your own eCommerce solution – Powered by Shopify. Built by Auction Mobility. 
Did you know
eCommerce is expected to nearly double by 2023 to more than $6.5 billion.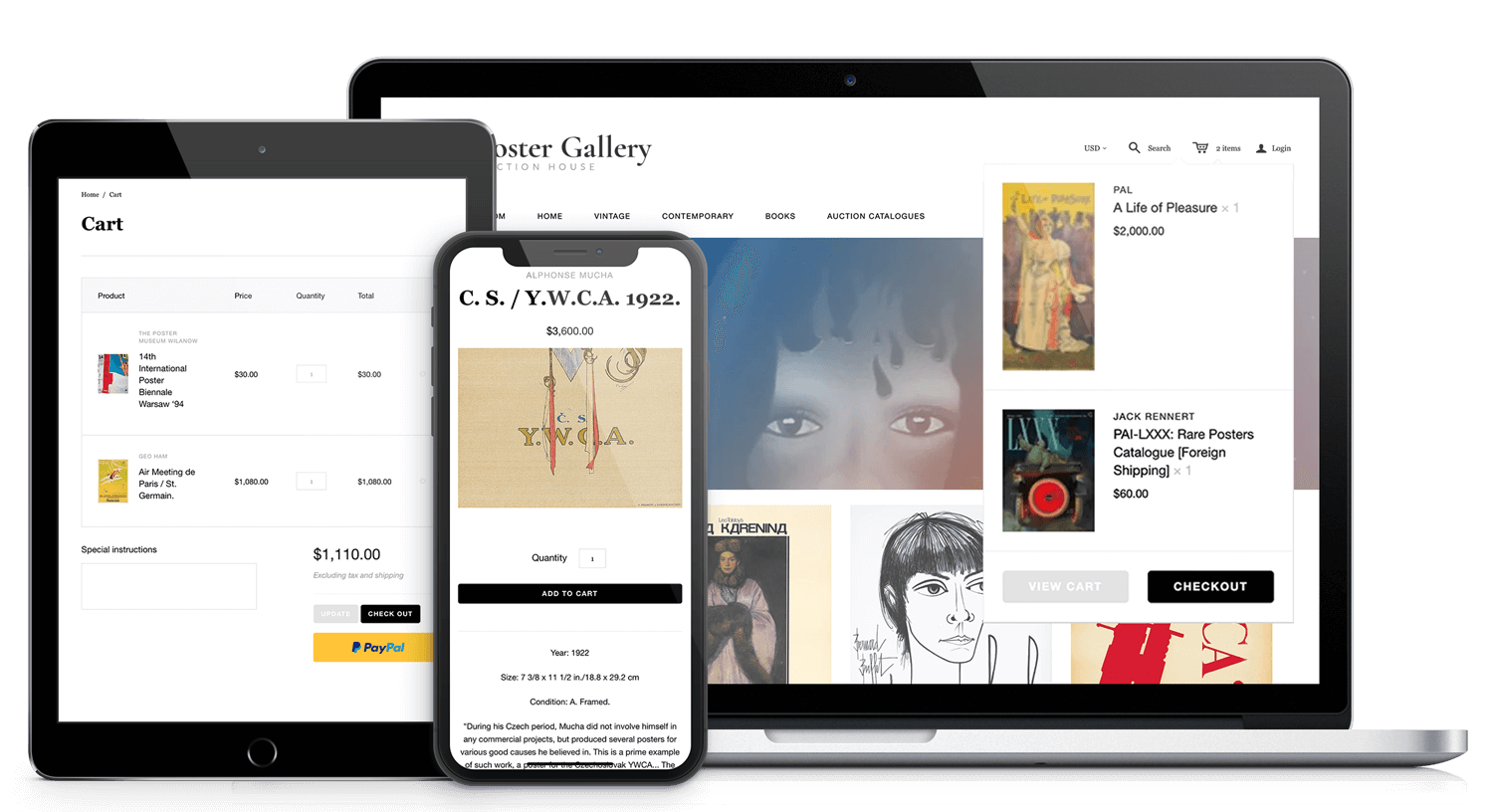 Ready to learn more?
Request a free product demo today.
(All fields are mandatory)

*By opting into our guide, you agree that we can communicate with you from time to time… don't worry, we are not annoying.